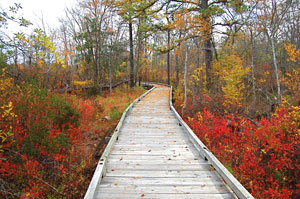 The Atlantic County Utilities Authority (ACUA) is responsible for waste management in Atlantic County.
The ACUA operates a landfill, transfer station, compost facility and recycling center at its Environmental Park on Delilah in Road Egg Harbor Township and provides collection services in many towns in and around Atlantic County.
ACUA's Wastewater Treatment Facility, located in Atlantic City, currently treats wastewater from 14 Atlantic County municipalities as well as sludge and septage generated throughout the county. The plant uses renewable power generated by the Jersey-Atlantic Wind Farm and a 500 kilowatt solar project located onsite.
Go to http://acua.com to learn more about how to recycle or dispose of waste in Atlantic County and about ACUA's green initiatives and events.