The Firearms Training Center provides a safe and friendly place to enjoy the shooting sports; to impart knowledge to our public shooters regarding the safe handling of firearms while on the range and at home; and to promote those principles of safety through the vigilant efforts of the training staff of instructors.
175 Betsey Scull Road
Egg Harbor Township
New Jersey
08234
United States
+1 (609) 926-3491
+1 (609) 926-5274
ATTENTION CIVILIAN SHOOTERS
No Live Ammunition is to be brought into the Range Building!
When reporting for a safety class, Firearm(s) MUST remain securely cased until advised to remove by an Instructor.
FTC Events
View and register for events
and training courses.
Whether you plink for fun, are a competitive shooter, or train professionally, the Atlantic County Firearms Training Center can meet your needs. The majority of our shooters enjoy the range with family and friends in a casual shooting atmosphere, while many others participate in our competition events.
We hold monthly service rifle matches, small bore rifle matches and handgun competitions that include steel plate shooting.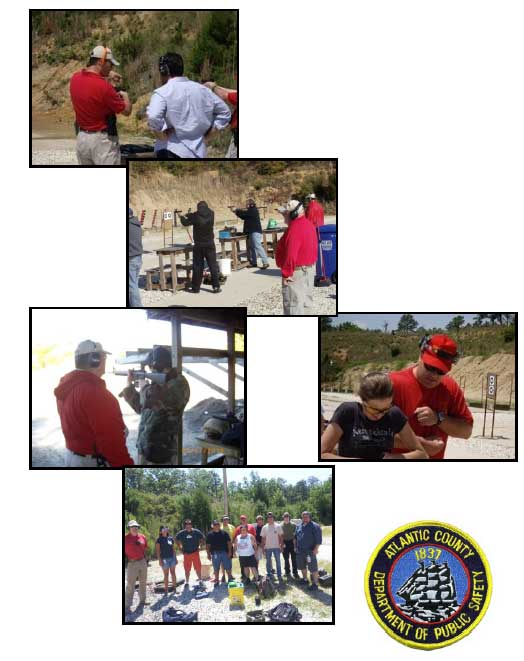 Back to Top