Photography and Film Organizations
Stay Focused Photography Club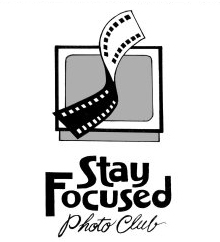 Friends of Forsythe National Wildlife Refuge
PO Box 355
Oceanville, NJ 08231
Phone: (609) 748-1535

Web Site: STAY FOCUSED PHOTOGRAPHY CLUB
Promotes enjoyment of photography and assists in its mastery.
---
The Downbeach Film Festival
401 Berkshire Drive
Ventnor, NJ 08406
Phone: (609) 823-9159

Web Site: THE DOWNBEACH FILM FESTIVAL
Presents a variety of events that celebrate the art of moviemaking.
---
Visualize Photography Foundation
c/o Noyes Museum of Art/Stockton College
733 Lily Lake Road
Oceanville, NJ 08231
Phone: (609) 652-8848

Web Site: VISUALIZE PHOTOGRAPHY FOUNDATION
A resource for photographers and photography consumers, advancing the craft in all pursuits in collaboration with the Noyes Museum of Art.

---