Music Organizations
American Guild of Organists - South East Jersey Chapter
54 South LaClede Place
Atlantic City, NJ 08401
Phone: (609) 345-7686

Web Site: AMERICAN GUILD OF ORGANISTS - SOUTH EAST JERSEY CHAPTER
Advances an appreciation of organ and choral music; seminars and recitals offered.

---
Atlantic City Friends of Music
17 Gordon's Alley
Atlantic City, NJ 08401
Phone: (609) 449-7010
Established to raise funds for the purchase of new instruments and to enhance music education in the Atlantic City school system.
---
Atlantic Pops Community Band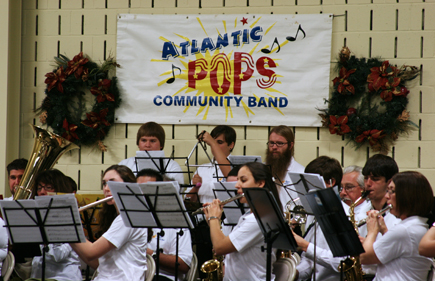 5032 Fernwood Avenue
Egg Harbor Township, NJ 08234
Phone: (609) 603-0513

Web Site: ATLANTIC POPS COMMUNITY BAND
For amateur and advanced instrumentalists who enjoy playing music from Bach to rock. Open to those over 18 or by the recommendation of a music teacher. Also offers unique performance opportunities for young musicians.
---
Atlantic Youth Orchestra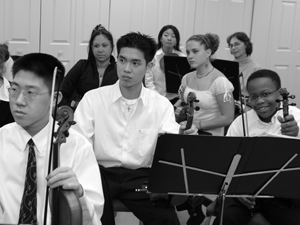 518 Marita Ann Drive
Northfield, NJ 08225
Phone: (609) 602-1828

Web Site: ATLANTIC YOUTH ORCHESTRA
In its 23rd year, of fostering orchestral opportunities for young people with special emphasis on stringed instruments. Membership is open to young musicians in the region.

---
Bay Atlantic Symphony

Phone: (856) 451-1169

Web Site: BAY ATLANTIC SYMPHONY
Founded as the Bridgeton Symphony and in 1993 the Symphony was named "Orchestra in Residence" at the Stockton Performing Arts Center at the Richard Stockton College of New Jersey in Pomona.
---
Chicken Bone Beach Historical Foundation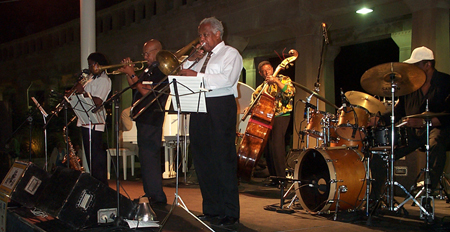 1721 McKinley Avenue
Atlantic City, NJ 08401
Phone: (609) 441-9064

Web Site: CHICKEN BONE BEACH HISTORICAL FOUNDATION
Celebrates the musical heritage of Atlantic City, through the performance of free jazz concerts on the Boardwalk in July & August that feature artists of national repute. Also presents a summer jazz camp for young musicians.
---
Choral Arts of Southern New Jersey
P.O. Box 790
Hammonton, NJ 08037

Web Site: CHORAL ARTS OF SOUTHERN NEW JERSEY
Regional choral group providing quality choral music to a variety of venues in the eight southern counties of New Jersey. Special emphasis is placed on presenting works with instrumental groups. Membership is open to singers age 18 and older with a love of singing and a commitment to the choral art. Members must audition. Meetings held weekly.
---
Doug Murdock Meistersingers

Phone: (609) 377-5460
Comprised of singers from the South Jersey region, the group performs a wide range of musical genre: choral jazz, musical theatre, madrigals, opera, and oratorio.
---
Mainland Choral Society
157 Shore Road
Somers Point, NJ 08244
Phone: (609) 927-6262
Embraces vocalists and musicians from various choirs in the region. Presents a spring and fall performance each year of sacred and classical music as well as popular and seasonal selections.
---
Opera on the Go
603 N. Delavan Avenue
Margate, NJ 08402
Phone: (917) 940-4043

Web Site: OPERA ON THE GO
Seeks to promote classical music performance and also provides voice and acting lessons.
---
Somers Point Jazz Society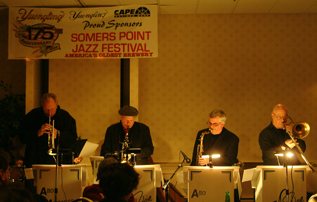 P.O. Box 329
Somers Point, NJ 08244
Phone: (609) 927-6677

Web Site: SOMERS POINT JAZZ SOCIETY
Fosters the performance of the unique American musical art form known as jazz; also provides educational opportunities to help audiences of all ages learn more about the art form. Presented in small intimate venues, its programs feature performers of national repute and include NJ artists.
---
South Jersey Area Wind Ensemble
214 Blackman Road
Egg Harbor Township, NJ 08234
Phone: (609) 402-5575

Web Site: SOUTH JERSEY AREA WIND ENSEMBLE
65 member band composed of professional musicians, music teachers & college graduates who have maintained musical standards since playing in college bands. Formed in 1997, it also presents a side-by-side concert with young musicians.
---
Stockton Oratorio Society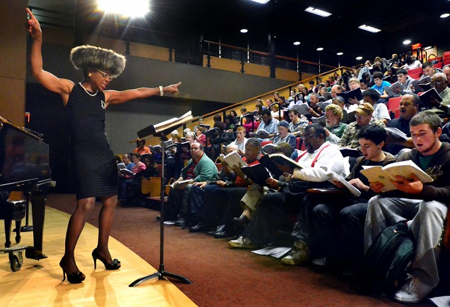 Richard Stockton College
101 Vera King Farris Drive
Galloway, NJ 08205-9441
Phone: (609) 652-4264
In its 32st year it is composed of Stockton students, faculty, staff, and community members. The society presents concerts of choral masterworks.

---