Arts Education
Affordable Colleges Online
On-Line Directory
Phone: 650-241-4944

Web Site: AFFORDABLE COLLEGES ONLINE
Contact: Celeste Wyrick
Finding online art programs can be tricky business. First, there's defining "art": graphic arts, fine arts, liberal arts and performing arts. So many choices and so many things to think about. Second, there's identifying which schools have online programs in the field, and which programs make the most sense for you. The following page highlights some of today's top colleges and universities with quality degree programs in multiple arts disciplines, and provides an in-depth guide for anyone looking to learn more about higher education in these diverse fields.
---
Children's Cultural Arts Foundation
P.O. Box 1777
Atlantic City, NJ 08404
Phone: (609) 348-6383
Provides scholarships and cultural opportunities to encourage and develop the artistic talent of local youth.
---
Cygnus Creative Arts Centre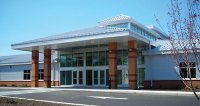 5045 English Creek Avenue
Egg Harbor Township, NJ 08234
Phone: (609) 272-1199

Web Site: CYGNUS CREATIVE ARTS CENTRE
Cygnus Creative Arts Center offers programs for all levels of experience in dance, art & music which provide a complete course of study for those who wish to pursue professional careers.
---
Galloway Cultural Arts Center
Glenn by the Bay
636 S. New York Road
Galloway, NJ 08205
Phone: (609) 652-2418

Web Site: GALLOWAY CULTURAL ARTS CENTER
Provides classes in art for all ages and experience. Holds exhibits in partnership with the Atlantic County Library System/Galloway branch.
---
Great Books Foundation Discussion Groups - Stockton Group
Richard Stockton College, Room G-208
101 Vera King Farris Drive
Galloway, NJ 08205-9441
Classic and contemporary books discussion groups.
---
Hammonton Arts Center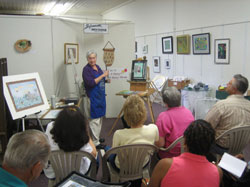 219 Bellevue Avenue
PO Box 831
Hammonton, NJ 08037
Phone: (609) 567-5360

Web Site: HAMMONTON ARTS CENTER
Hammonton Arts Center offers an extensive listing of visual art classes for all ages and levels of experience, monthly exhibits, and artist studio space. It also promotes an evening Arts on the Avenue on 3rd Thursdays of each month.
---
Jan-Ai Scholarship Fund
P.O. Box 8068
Atlantic City, NJ 08404
Phone: (609) 823-3153

Web Site: JAN-AI SCHOLARSHIP FUND
Founded to commemorate the life and untimely death of young writer, poet and photographer Jennifer Cakert, it provides scholarships, minigrants, and cash awards as incentive for other young artists in the area.

---
Marty Wilson Jr. Art & Music Foundation
P.O. Box 7025
Atlantic City, NJ 08404
Phone: (609) 347-4500

Web Site: MARTY WILSON JR. ART & MUSIC FOUNDATION
The Marty Wilson Jr. Art & Music Foundation provides support for art & music education in local schools & presents an annual scholarship.
---
New Jersey Shore Arts Association
47 N. Tallahassee Avenue
Atlantic City, NJ 08401
Phone: (609) 345-0899
Formed to provide arts programs to Atlantic City schools.
---
Studio Arts Workshops
Atlantic Cape Community College
5100 Black Horse Pike
Mays Landing, NJ 08330
Phone: (609) 343-4829

Web Site: STUDIO ARTS WORKSHOPS
Offers Saturday visual art workshops open to the community at large age 18 and older.
---
Ventnor City Cultural Art Center, Inc.
6500 Atlantic Avenue
Ventnor, NJ 08406
Phone: (609) 823-7952

Web Site: VENTNOR CITY CULTURAL ART CENTER, INC.
Provides visual art and dance classes for all ages, including a multi-discipline summer arts program for young people. Holds an annual Ocean Breeze Arts & Crafts Show in summer.
---