The Atlantic County Animal Shelter serves as an animal control shelter. Members of the public are invited to come and adopt a pet.
240 Old Turnpike Road
Pleasantville
New Jersey
08232
United States
+1 (609) 485 2345
work
+1 (609) 484 0767
fax
Ride for Rescue
Tilton Fitness Club (Northfield) members showed their support for the shelter by participating in a 90-minute spin class and donating pet food and supplies. They also had a chance to interact with several of our pets available for adoption. All enjoyed a great time.
Dress Down Day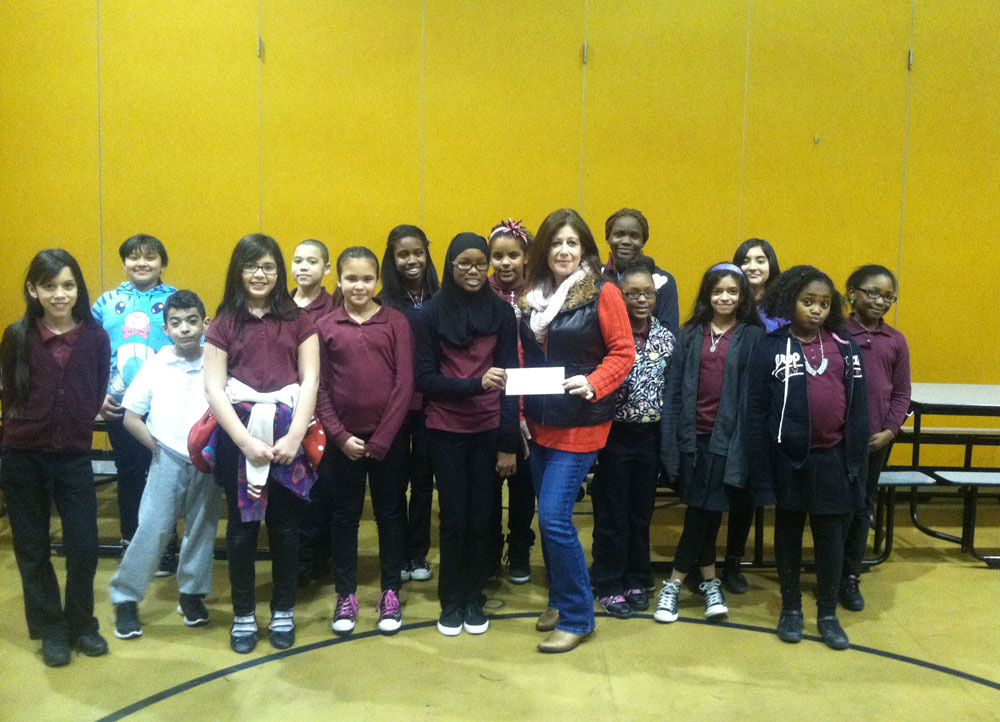 Shelter Manager Kathy Kelsey accepts a check for $500 from the Leeds Avenue School (Pleasantville) Student Council. Students and faculty paid $1 to participate in a "dress down" day, a special occasion for students who normally wear uniforms. Our thanks to all involved!
Back to Top