Friday, September 29, 2017
Atlantic County Parks on Display at Atlantic Cape Gallery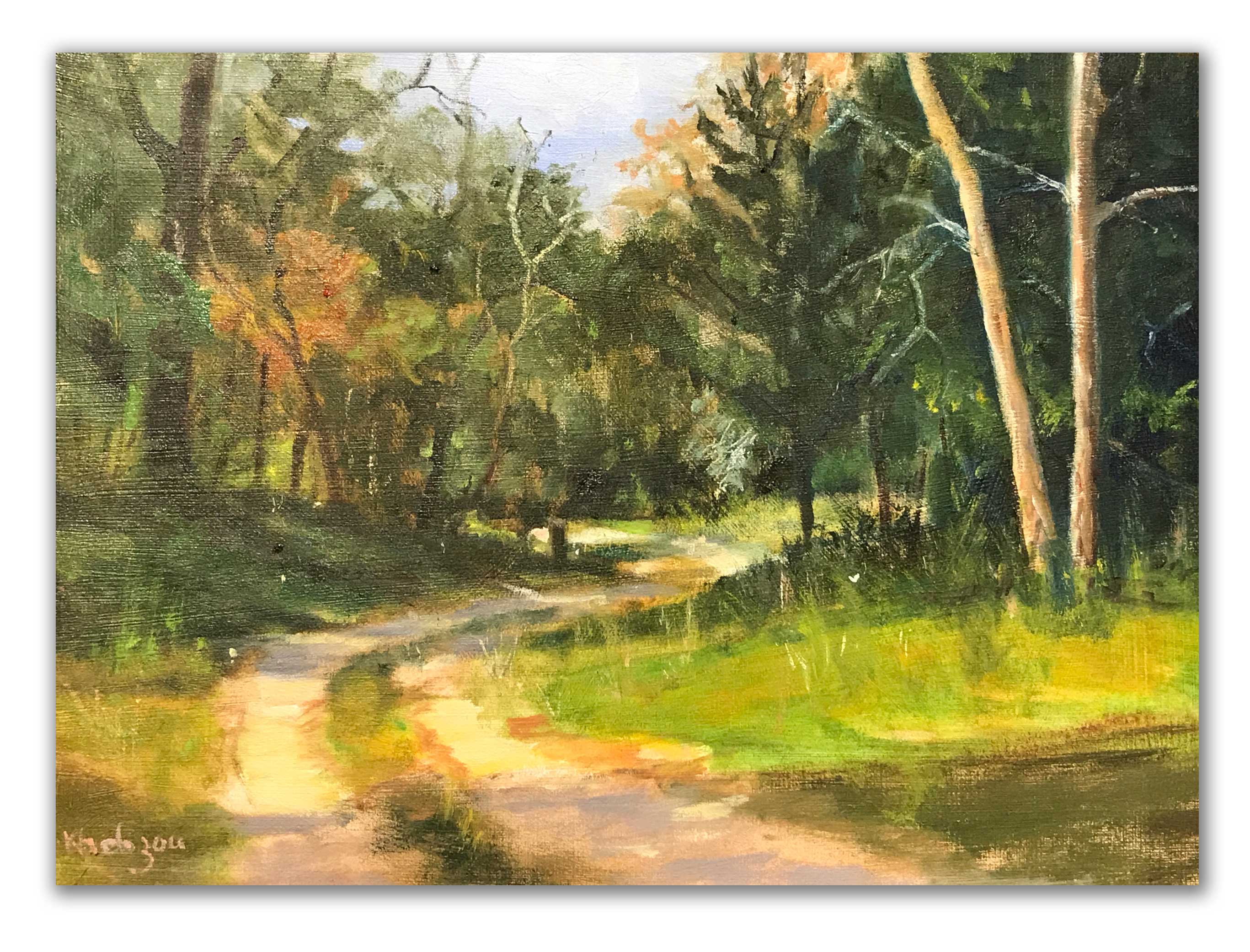 The beauty of Atlantic County Parks as captured in paintings, photographs and displays is featured in an exhibit at the Atlantic Cape Community College art gallery in Mays Landing through October 28, 2017.

The exhibit includes photographs by Greg Vizzi of Mullica Township and artwork that was created during a recent Plein Air event held throughout county parks and sponsored by the Atlantic County Friends of the Parks. Eighteen artists participated and prizes were awarded as follows:
First Place - Doreen Khebzou of Galloway for an oil painting of an Estell Manor Park walking path;
Second Place – Brian Stoj of Edgewater Park for his oil painting of the Atlantic County Veterans Museum in Estell Manor;
Third Place – Michael Terenik of Cape May Court House for his pastel of Weymouth Furnace; and
Honorable Mention – Linda Gazsi of Somers Point for her watercolor of Weymouth Furnace.
Visitors to the gallery may also enjoy two lectures about county parks. "The Great Egg Harbor River: A Wild and Scenic River through Atlantic County Parks" will be presented by Fred Akers on Monday, October 9 at 5:30 PM. And on Tuesday, October 24 at 12:30 PM, Bill Reinert will provide "An Overview of the Atlantic County Park System and Open Space."
The Atlantic County Park System consists of 18 recreational and passive facilities where visitors can come to picnic, canoe, fish, bike ride, bird watch, hike, camp, play or just relax. There is something for everyone at the parks, no matter your age or interests.
Learn more about county parks by visiting the art gallery located in the Spangler Library on the Atlantic Cape campus, 5100 Black Horse Pike, Mays Landing. It is open Monday through Thursday, 9 AM – 7 PM; Friday, 9 AM – 3 PM; and Saturday, 11 AM – 3 PM.